Welcome to the Best Virtual Experience in the World!
Robot Virtual Games® is pleased to announce that, due to the success of our event last year, Cogmations Robotics, International Steam Education, RoboTecnia MX and the official partners have decided to bring back this great event for all the countries of the world.
The competition uses the Virtual Robotics Toolkit® simulator and is hosted on the new e-Sports platform www.robotvirtualgames.com (RVG) – developed by the International Steam Education Inc.
Participants up to 20 years of age are invited and may compete. It is not a requirement that participants in robotics tournaments, as we have categories by age and division by level of difficulty.
This year we will have regional tournaments, which will be held by Cogmation´s official partners.
Here you can find general information about the tournament, but for more information it is important that you contact your National Organizer.
If you don't know how to contact them you can write to us at [email protected] and we will help you.
Countries
Format of the Competition
On each RVG Age Group, there will be two challenges with the same Mat. One will be a Beginners Challenge and another will be an Advanced Challenge. The Advanced Challenge will be more complex and the teams can import their own robot.
You can only participate in one of the two challenges per Age Group. That means that you must choose between Beginners Challenge and Advanced Challenge.
These are the mats for this year's RVG Championship 2022.
Elementary Category
AGE GROUP: UP TO 12 YEARS OLD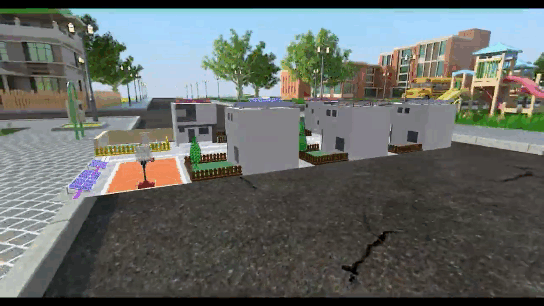 High School Category
AGE GROUP: UP TO 19 YEARS OLD
CREATE YOUR OWN ROBOT USING LEGO® DIGITAL DESIGNER OR STUDIO 2.0
CODE WITH THE SAME SOFTWARES YOU USE WITH PHYSICAL ROBOTS
STEAM Virtual
The best LMS designed with Virtual Robotics Toolkit, students will be able to learn how to use the simulator as well as fundamental programming skills focused on robotics tournaments.
In the RVG Skills challenges students and coaches will be able to start practicing their skills and begin their journey in RVG Championship 2022.
Remember that these challenges are for practice only.
Registration
First, you must register at the portal it is free! You can watch a tutorial for the registration at RobotVirtualGames.com in the following video:
SUSCRIBE TO OUR YOUTUBE CHANEL
You can find all our tournament challenges, tutorials, new mats, and pre-season challenges in our YouTube Channel: